588H Rough Terrain Forklift Rental
This off road forklift rental will exceed forking limitations. Fast lifting speeds, road speeds of up to 24 mph and lifting capacities of up to 8,000 lbs. This high performance 4wd forklift is going to get you into spots other forklifts cannot. Our 588H rough terrain forklift rental has a frame designed to keep the operator comfortable with max visibility.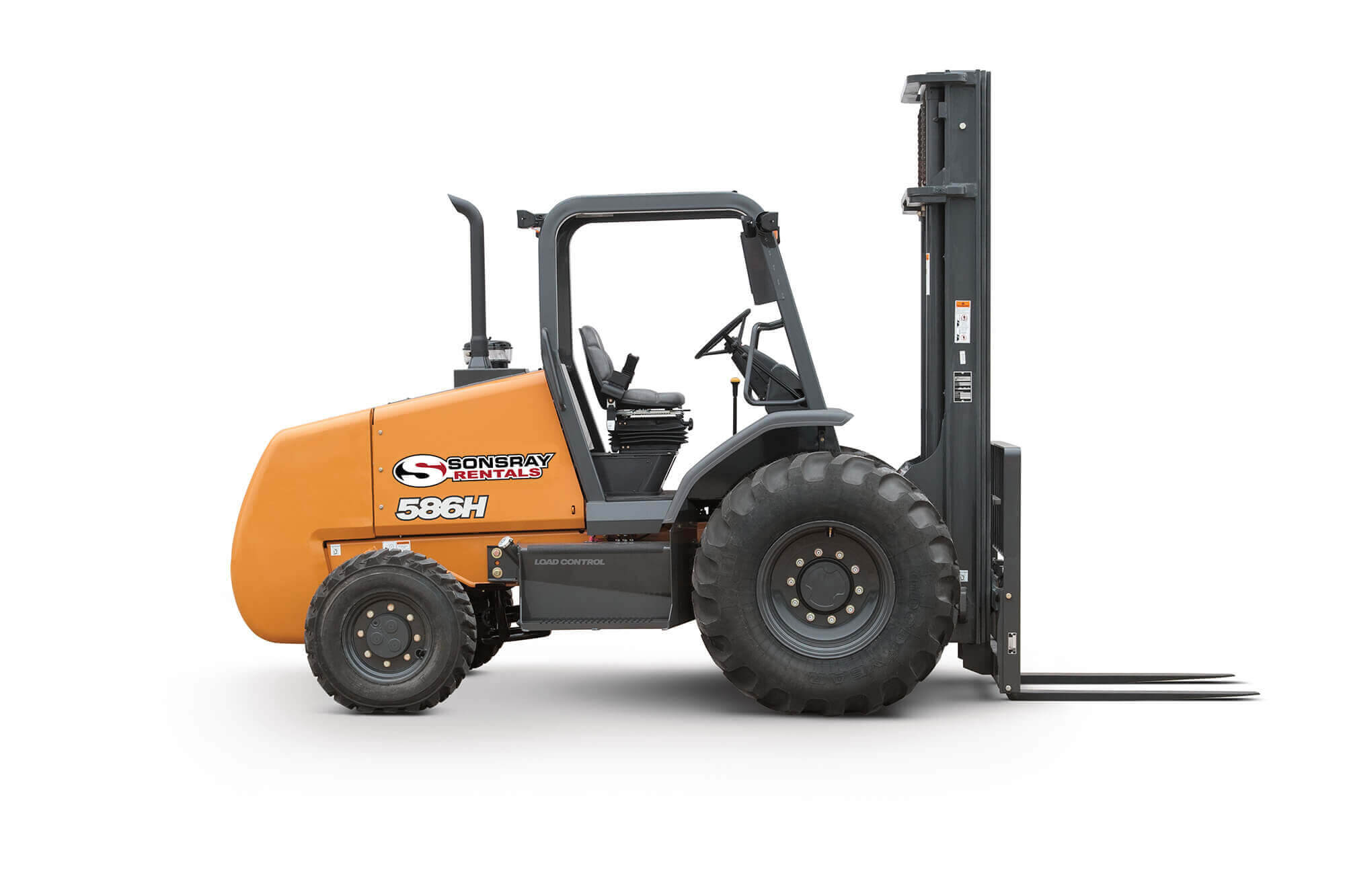 588H Forklift Specs:
Lift Capacity: 8,000 lb | 3,628 kg
Engine: 74 hp | 55 kW
Open Rops Canopy
4wd Forklift
Load Control
586H Rough Terrain Forklift Rental Options:
Hook Forks or Shaft Forks
Request a Quote
Call Now
586H Rough Terrain Forklift Rental
No matter the material, pallets to pipes, our 586H rough terrain forklift rental will get it done smoother, easier and faster. You can't go wrong with either of our off road forklift rentals for your job. These machines have been designed to max our power, increase visibility and keep the comfortability.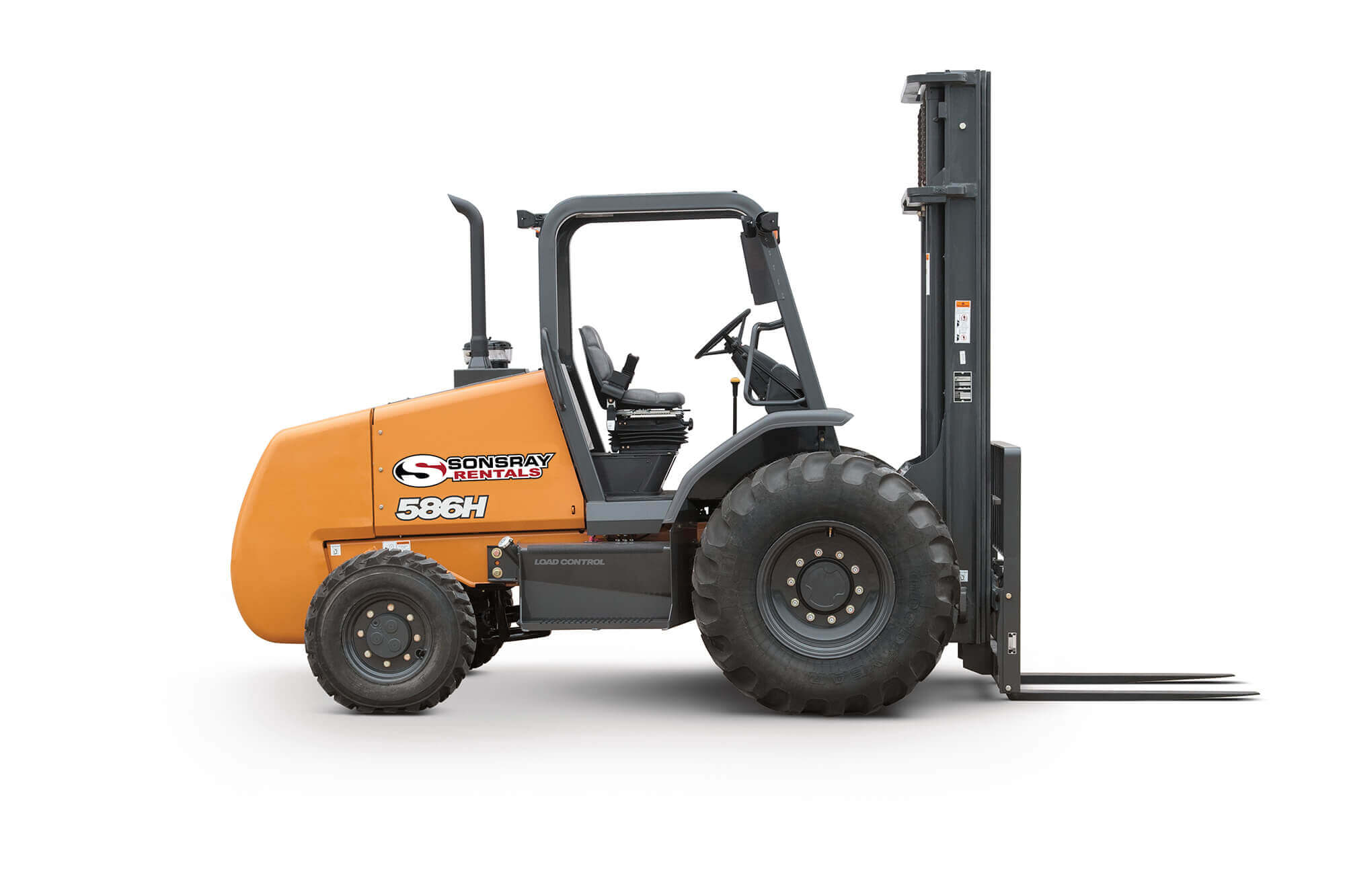 586H Forklift Specs:
Lift Capacity: 6,000 lb | 2,722 kg
Engine: 74 hp | 55 kW
Open Rops Canopy
4wd Forklift
Load Control
586H Rough Terrain Forklift Rental Options:
Hook Forks or Shaft Forks
Request a Quote
Call Now
Request Rough Terrain Forklift Rental